Dr. Terry Griffin is an Associate Professor and Cropping Systems Economist at Kansas State University. He is a renowned researcher on farmers' technology adoption paths. In addition to presenting across North America, Terry has delivered invited presentations across Africa, Australia, and Europe.
Brian Carroll is the Director of Operations at Emerging Prairie and the Director of Grand Farm, an initiative to create the farm of the future by developing new opportunities and accelerating change critical to family farms' worldwide–labor shortages and rising operational costs.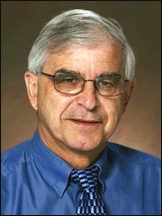 John Nowatzki is an agricultural machine systems specialist in the agricultural and biosystems engineering department at North Dakota State University. He is an expert in areas agricultural machinery, precision agriculture, agricultural chemical application technology, and UAS and remote monitoring applications to farming.
​
Alex Melnitchouck is the Digital Farming & Precision Ag Evangelist at Olds College in Calgary, Alberta. He holds a Ph.D. in Agricultural Sciences, and second Master's Degree in Soils and Environmental Sciences, backed up by 25 years of work experience at the international level, including precision Ag projects in Canada, USA, Germany, Switzerland, Brazil, Australia, Russia, Ukraine, and Belarus.
Seth Arndorfer is the CEO of DCN (Dakota Carrier Network), a North Dakota fiber optic network owned by 14 independent broadband service providers that serves more than 164,000 subscribers in nearly every community across the state He currently serves on the FCC Precision Ag Task Force.
Lanny Faleide is the Founder and President of Satshot, a leader in the remote sensing industry that has worked with almost all levels of agriculture from individual farmers to Fortune 500 companies. Over the last 20 years Satshot has had a presence on every continent and all top producing agriculture countries.
Dane Braun is the Product Owner and VP of Product for Bushel. He works to expand the footprint of Bushel along with the features that are offered through the platform. Dane also works with partners to make seamless connections for farmers and ranchers. Dane holds a masters degree in agribusiness and applied economics from North Dakota State University. Prior to joining Bushel, Dane was an Agricultural Strategist for North Dakota Farmers Union.